Services by The Home Improvement Service Company
Expert Roofing Contractor Services & More
As a trusted roofing contractor in Hillsboro, MO, The Home Improvement Service Company offers a comprehensive range of roofing services. Whether you need a roof repair, installation, or a complete replacement, our experienced team will provide top-notch craftsmanship and use high-quality materials to ensure the long-lasting protection and aesthetic appeal of your home.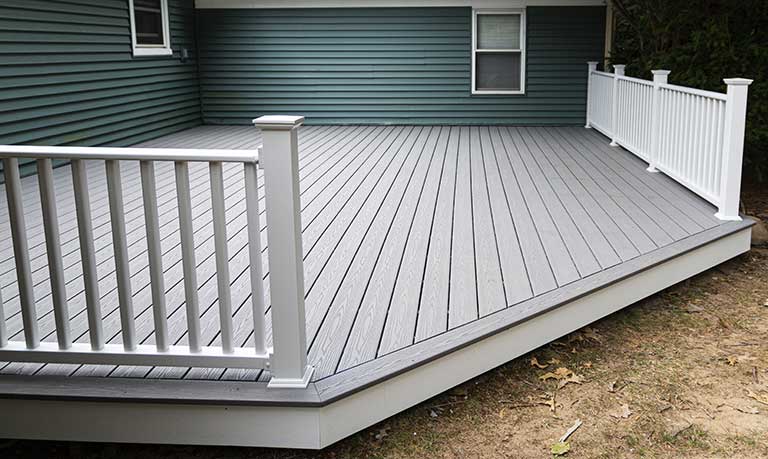 Gutters
Properly functioning gutters are crucial for maintaining the integrity of your home. Our gutter services include installation, repair, and maintenance. We offer a range of gutter styles and materials to suit your needs and preferences. Our experts will assess your property and recommend the best gutter system to prevent water damage and protect your foundation. Trust us to provide efficient and reliable gutter solutions for your home.
Siding
Enhance the aesthetics and energy efficiency of your home with our professional siding services. We offer a wide selection of siding options, including vinyl, fiber cement, and wood. Our skilled technicians will expertly install or repair your siding, ensuring a flawless finish and improved insulation. With our attention to detail and commitment to customer satisfaction, we'll transform the look and performance of your home.
Deck Building
Enjoy outdoor living to the fullest with our custom deck-building services. Our team will work closely with you to design and construct a beautiful and functional deck that meets your specific needs. Whether you desire a spacious entertainment area or a cozy retreat, we'll bring your vision to life. Using high-quality materials and expert craftsmanship, we'll create a durable deck that enhances your outdoor space and adds value to your property.
Contact Us Today
For professional home improvement and roofing contractor services in Hillsboro, MO, and the surrounding areas, contact The Home Improvement Service Company. With over 20 years of experience, we are your trusted source for roofing, gutters, siding, and deck building. Call us at (636) 948-4472 or email us at jimmie@thiscoroofs.com to schedule a consultation or request more information. We look forward to serving you and delivering exceptional results for your home.