Expert Roofing Contractor in Hillsboro, MO
At The Home Improvement Service Company, we understand the importance of a strong and reliable roof to protect your home and loved ones. With over 20 years of experience in roofing services, we are your trusted roofing contractor in Hillsboro, MO, and the surrounding areas.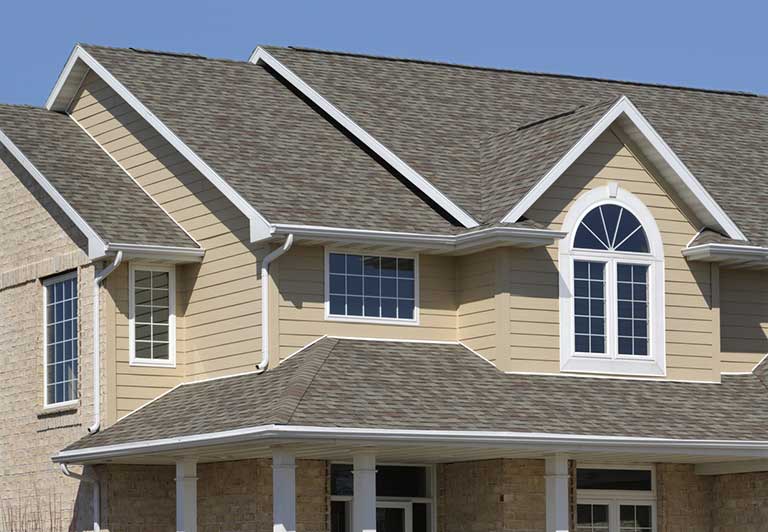 Our skilled team of roofing professionals is equipped to handle all your roofing needs, whether it's a minor repair or a complete roof replacement. We take pride in delivering exceptional craftsmanship and using high-quality materials to ensure the longevity and durability of your roof.
Why Choose Us
When you choose us for your roofing project, you can expect:
Expert Roof Inspections: Our experienced roofing contractor professionals will thoroughly assess your roof to identify any issues or potential problems, providing you with a detailed inspection report.
Roof Repairs: We offer prompt and efficient roof repair services to address leaks, damaged shingles, or other issues. Our team will work diligently to restore the integrity of your roof and protect your home.
Roof Replacements: If your roof has reached the end of its lifespan or sustained extensive damage, we provide professional roof replacement services. We'll guide you through the selection process, helping you choose the right roofing materials that fit your style and budget.
New Roof Installations: Building a new home or adding an extension? Our roofing contractor experts will handle the installation of your new roof, ensuring precise and reliable workmanship from start to finish.
Roof Maintenance: Regular maintenance is essential to prolong the lifespan of your roof. We offer comprehensive roof maintenance services to keep your roof in optimal condition, preventing potential issues and extending its longevity.
We are fully insured and licensed, and we go above and beyond to exceed your expectations. Trust The Home Improvement Service Company for all your roofing needs.
Contact Our Professionals Today
For a professional roofing contractor in Hillsboro, MO, and the surrounding areas, rely on The Home Improvement Service Company. Give us a call at (636) 948-4472 or email us at jimmie@thiscoroofs.com to schedule a consultation or request more information. Our team is ready to provide you with outstanding customer care and deliver exceptional results for your roofing project.